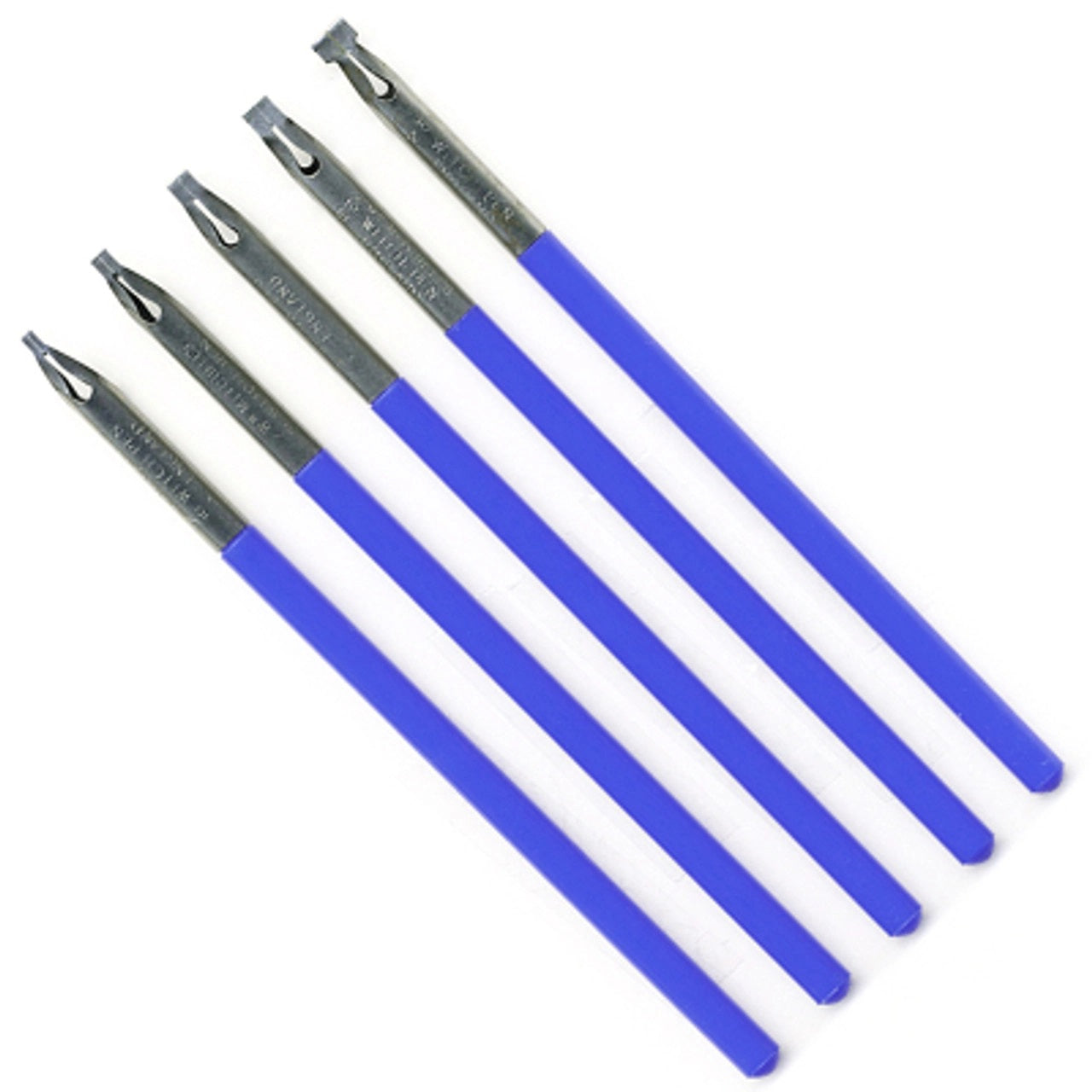 Mitchell Witch pens are great introduction to the art of broad-edge calligraphy. Forgiving and easy-to-use, these dip pens have a distinct folded metal nib that allows for surprising flexibility and is capable of solid and split-line writing. Witch pens' unique nib design allows for smooth writing on irregular surfaces, from uneven cold press watercolor paper to the unique but tricky texture of handmade papers. Comes with a built-in reservoir. 

Sizes are as follows:
Size 1: 1.5mm
Size 2: 2.5mm
Size 2.5: 4mm
Size 3: 5mm
Size 4: 6mm

Inks with a thicker consistency, such as acrylics, produce the best results. Thorough cleaning is necessary for long-lasting use; immerse your Witch pen in water or a diluted pen cleaner mixture for 1-2 hours, then allow to dry completely.
Related products
---