英國手製Automatic Lettering Pens
---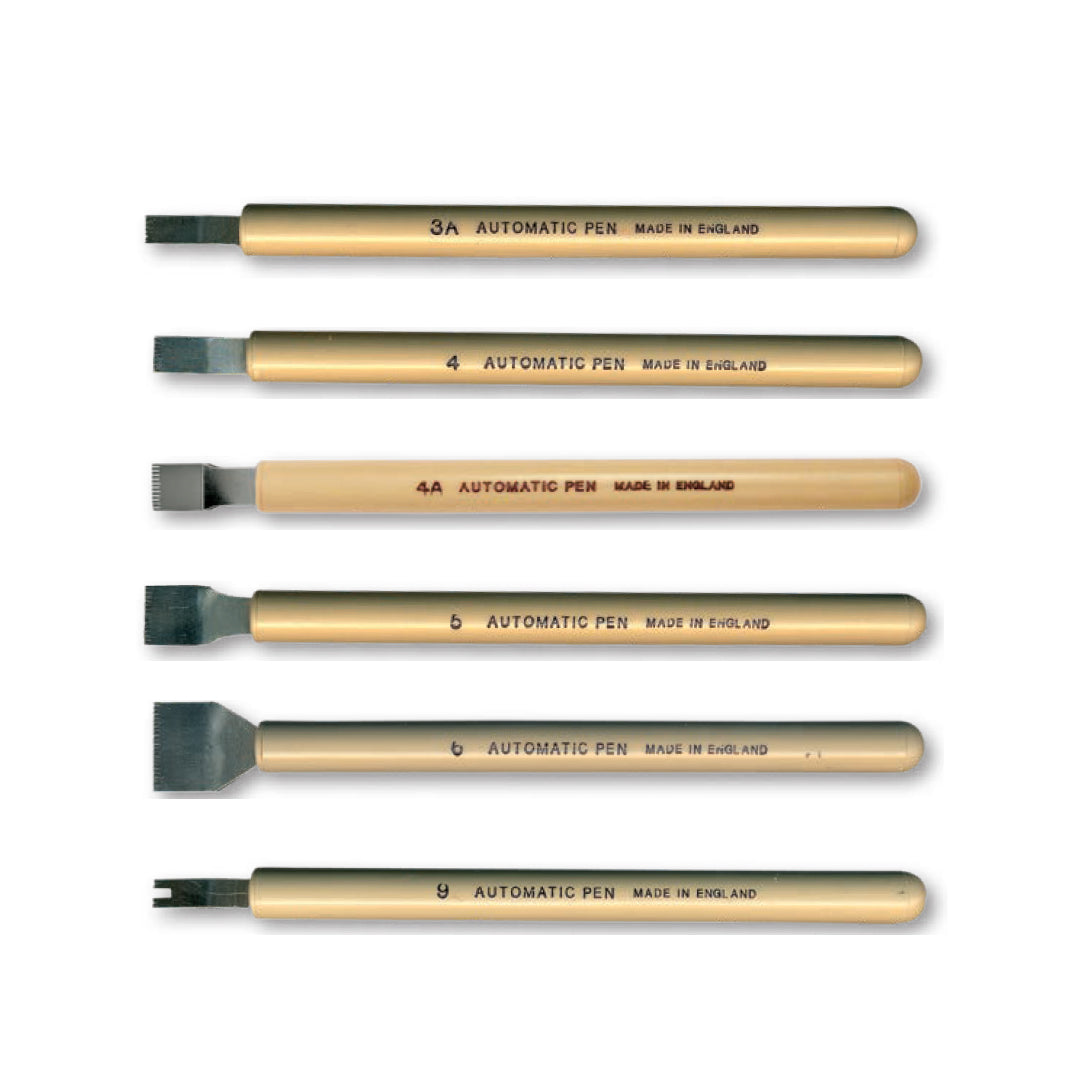 Of superior quality, these original Automatic Lettering and Calligraphy Pens have been hand crafted in England since 1900. Every pen is handmade, ground and finished in our
north London workshop. Used by professional calligraphers to write beautiful letters. Each pen complete with well balanced handle and nibs of non-rust nickel silver. Writes with ink,
watercolour, gouache, ink sticks, art masking fluid or gum frisket.
Related products
---